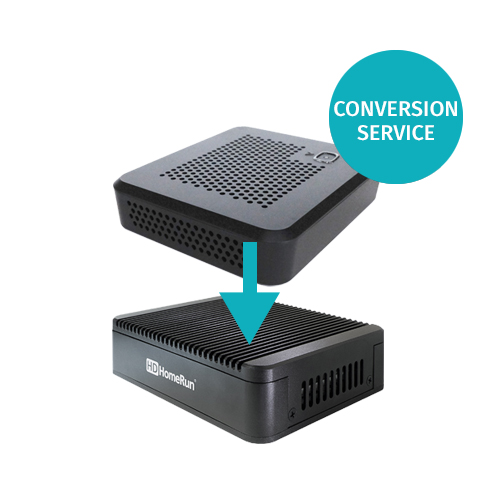 SimpleTV Gen2 Device Conversion
$50.00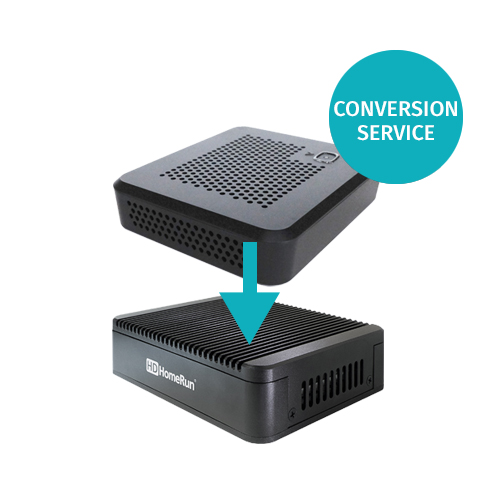 Convert your SimpleTV Gen2 (Black) Device into an HDHomeRun EXTEND with a new high quality fanless metal case for a great new look and silent operation.
As SimpleTV is no longer offering support, we are here to assist. The Conversion is performed by Silicondust – you send us your SimpleTV Gen2 (STV2 Black) we do the upgrade, and we ship it back to you. Your replacement EXTEND will have a new model number of HDTC-2US-L.
Please note: There are function and feature changes in this change.
• USB will be removed
• HDHomeRun does not currently support remote access streaming
• HDHomeRun does not currently support Roku or Chromecast compatibility
• You will need to download the Free HDHomeRun Live TV app from your preferred device store.
• HDHomeRun DVR service is available for an Annual subscription
• HDHomeRun products also work with PLEX or KODI as an alternative.
You pay for shipping to us (not included), we pay for shipping back to you (excluding Alaska and Hawaii).
Processing time is typically 5-10 business days from when your SimpleTV Gen2 is received by SiliconDust.
• 2 tuners
• 8-VSB (ATSC over-the-air digital TV)
• QAM64/256 (unencrypted digital cable TV)
• 100BASE TX high-speed network
• 90 day warranty
Note: HDHomeRun DVR Software subscription is available separately
Once you've made your purchase, email support@silicondust.com for further instructions (include your order number). 
| | |
| --- | --- |
| Weight | 2.0 lbs |
| Dimensions | 10.5 x 3.5 x 7.0 in |